Runeberg Torte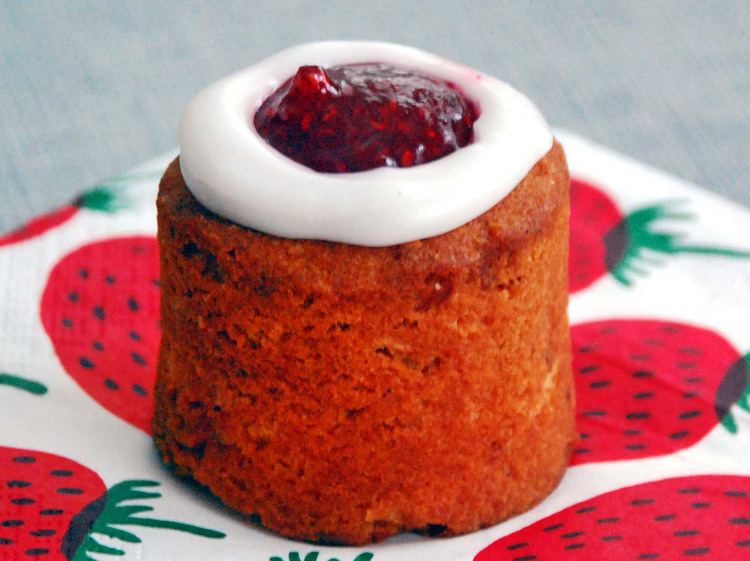 The Finnish national poet Johan Runeberg, whose poem "Ensign Stal" shaped the lyrics to the Finnish national anthem, named these small circular rum cakes topped with icing and jam. These cakes were especially liked by Runeberg and there is even a legend that says they were invented by his wife. They are usually sold only at the beginning of the year leading up to February 5, Runeberg Day. While you can find them in supermarkets, it is best to order a homemade cake in a café as an accompaniment to coffee.
Pea Soup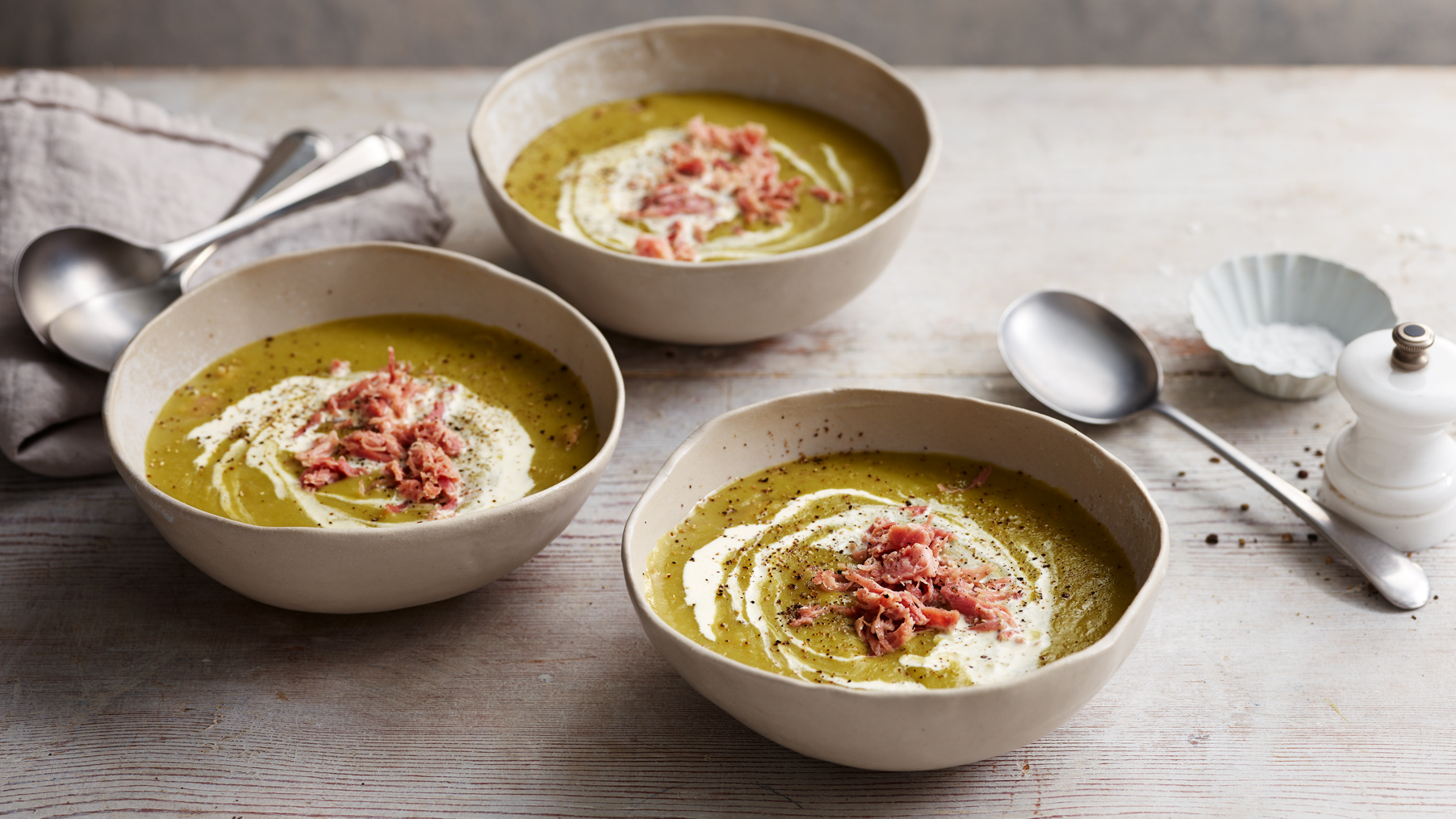 The Finnish equivalent of this recipe consists of desert pork and mustard with Finnish pancakes and is particularly popular with the armed forces. As it is still usually eaten on Thursday, it is often referred to as Thursday Soup, a throwback to when Friday was a fast day. As such as a special or as part of a buffet, you can find it in many Helsinki restaurants, often with a side of rye bread that is tasty when dipped in the soup.
Baltic Herring
In Finland, fish is extremely common, as the enormous number of lakes and the proximity to the Baltic Sea offer a diverse selection for sale. The Baltic herring is probably the most highly regarded locally caught fish in Helsinki. Each year, there is also a Baltic herring festival in October. At other times of year, going to the market hall (kauppahalli) on the south harbor and searching the fishmongers or restaurants is the best place to find freshly caught herring. Some of the most popular variations are new potatoes with herring (silli) or even pickled herring.
Grilled Sausages (Grillimakkara)
Cooking these over a campfire and consuming them with mustard, or with a side of beer for adults, is a summer tradition. You can find them sold by street suppliers in Helsinki or buy them cold from a market and grill them yourself.
Pulla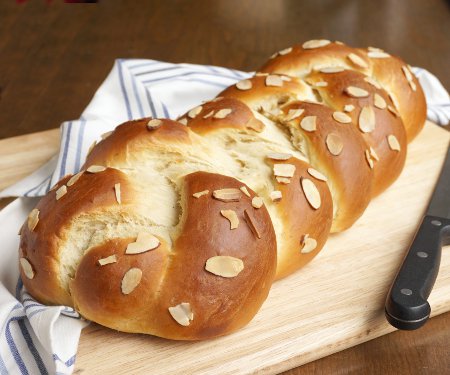 Finland's take on cinnamon buns is prevalent throughout the nation; they are served by many bakeries and coffee shops in Helsinki. These cakes are shaped and topped with icing sugar and walnuts, more like bread rolls, and are usually served with afternoon tea.
Lingonberry Pie
In Finland, berries are popular desserts and berry picking is a pleasant activity in the summer. A local favorite that shouldn't be skipped is pies and cakes made with lingonberries. During the summer season, the majority of cafés and bakeries can sell some range. In bulk, many individuals often buy or pick berries and freeze them for the winter. Northern Finland's cloudberries are also a delicacy, but can only be found for a brief summer time in the south.
Crayfish
This trend actually comes from Sweden, but it has caught on so much that during crayfish season or even hosting crayfish parties, Finnish people will dress up and book tables at expensive restaurants. They can also be found at fish stalls and they are still enjoyed as a seasonal treat, although they are not cheap.
Salted Licorice (Salmiakki)
Salted licorice has an odd taste, but it is one of Finland's most popular treats. Most foreigners can't stand the taste, but many began to come around after salted caramel became popular, so it is worth trying at least once. In candy shops, you can find salmiakki candies on all supermarket shelves or specialty products. It is also advertised as an ice cream flavour!
Blini
Actually, these pancakes come from Finland's eastern neighbor, Russia, but Finns put their own twist on the recipe by offering savory fillings in addition to sweet ones. To make them primary meals as well as afternoon snacks, they have incorporated toppings like sour cream, onion, pickles, mayonnaise, or shrimp. At Russian restaurants such as Blinit, which some say serve even better Russian food than Russia itself it is best to try them!
Cabbage Rolls (Kaalikääryleet)
Steamed cabbage leaves with meat (usually beef), onions, and spices are included in the Finnish kaalikääryleet recipe, or cabbage rolls. What makes this version particularly different is that lingonberry jam is usually topped with it. Instead the Swedish recipe incorporates pork and is eaten with rice, mashed potatoes, or gravy.
Leipäjuusto
Juustoleipä is a traditional northern Finnish dessert. In all the local grocery stores, you can find the cheese and all you need to do is heat it in a pan and cover it with stirred cloudberries. And a good coffee cup, of course!
Ruisleipä
You'll always find Finnish rye bread made from sourdough at breakfast, no matter whether you're staying at a luxurious hotel in Helsinki or at a cafe in the village of Tampere! If you're visiting some other Nordic nations, maybe you can even compare the different local rye breads.
Lohikeitto
This absolute classic has a wide range, but basically lohikeitto is a wonderful medicine for fish soup with milk, salmon, potatoes and vegetables. Enjoy the rye bread with a slice!
Karjalanpiirakka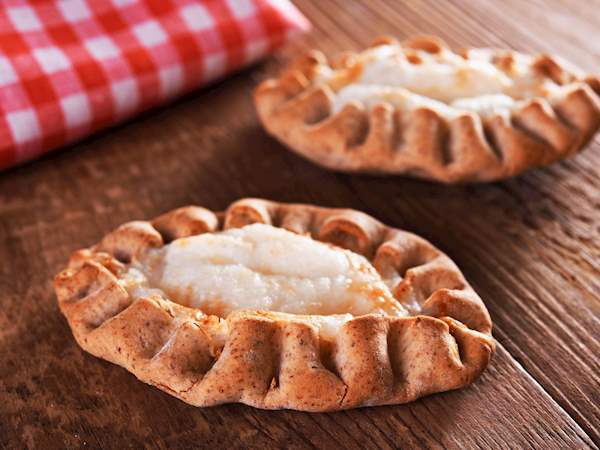 In Italy, Karelian pasties are the Finnish version of pizza. Made from pastry, these delicious delicacies are filled with mashed potato or rice pudding. They are usually eaten using egg butter or other toppings.
Poronkäristys
Finns love reindeer meat all year long. Not only in Finland, but also in other Nordic countries, this classic is popular, though with local variations. Thinly sliced and sautéed in wine, cream or beer in Finland, reindeer meat is eaten with mashed potato, selected cucumber, and cranberry sauce.