Wenchi Volcano Honey
This honey, produced in the Wenchi volcano area of the Ethiopian Oromia region, is collected between October and December, at the end of the rainy season. The honey is made with a mixture of bamboo, banana-like leaves, wood, and straw, from traditional cylindrical hives.
The bees in the area are very hostile, so the honey is collected exclusively at night by the beekeepers, using smoke in the process, which somewhat compromises the product quality. It is carried to the village while still in its hive after the honey has been collected with a wooden spatula, a knife, and a mug.
Children, relatives, neighbors, and passers-by gather around the hive, then the real feast starts, but the person who brought the honey home always has the first taste of this delicacy of yellow amber with a fine texture. The fragrance is strong and floral, while the flavours are reminiscent of caramel that has been gently roasted.
On the palate, it is smooth and has a medium amount of acidity. Erica arborea (Hasta) and Egynia abyssinica are the principal flowers used in the production of Wenchi volcano honey (Kosso).
Karrayyu Herders' Camel Milk
The life, culture, and tradition of the Karrayyu, an ancient nomadic pastoralist tribe living in Ethiopia, are deeply rooted in camel herding. The herders of Karrayy residing in the district of Fantalle have a long tradition of camel milking, the production of camel milk and the consumption of fresh camel milk, which together with barley has been an essential source of food for the tribe.
Milking typically occurs twice a day, and before being sold in nearby towns, the milk is traditionally collected in grass-woven vessels. Fresh Karrayyu herder's milk, distinguished by a unique, savory, and aromatic flavor, has a pure white color and thick foam on its surface.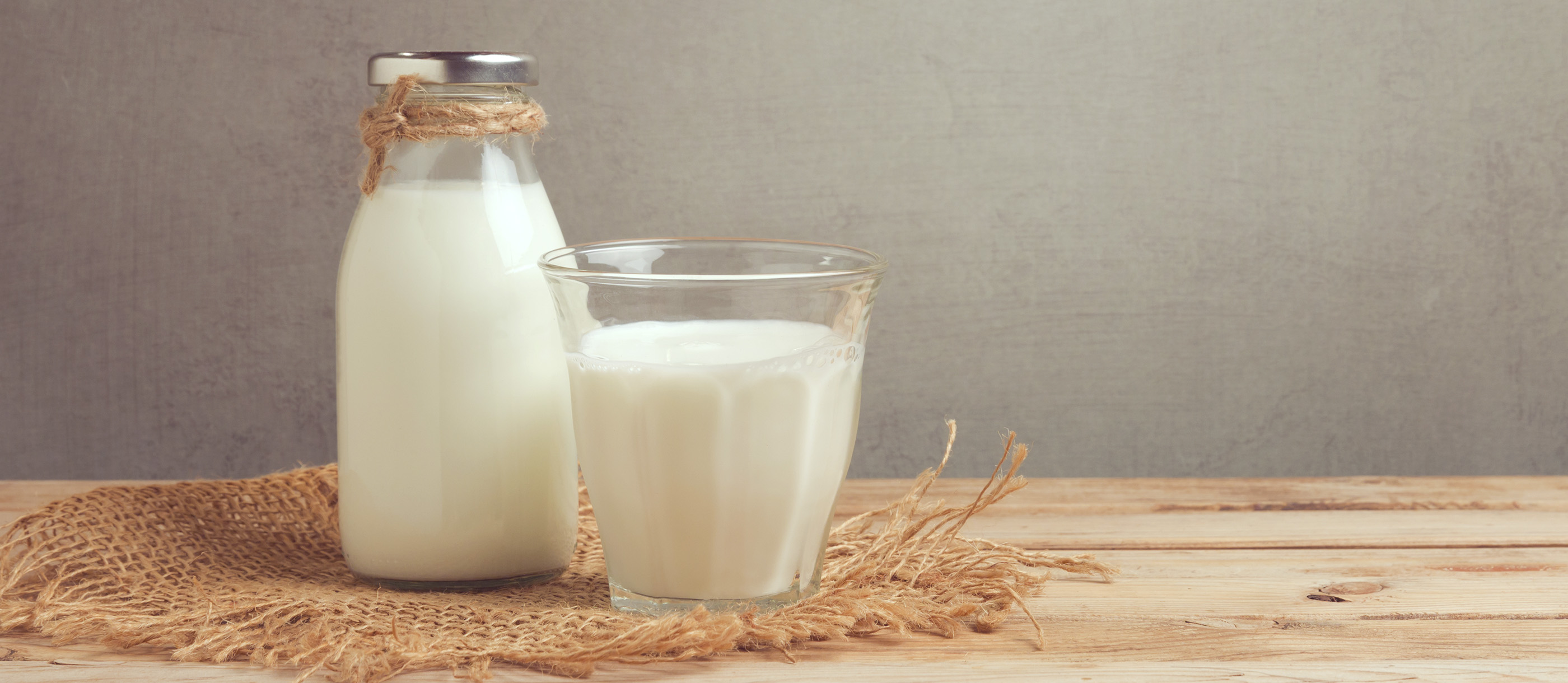 Camel milk has a lighter consistency, lower fat content and higher nutritional value than cow's milk, and has been highly prized for having outstanding healing properties. Cheese, yogurt, or other processed milk products have not been produced in the past from camel milk, although attempts have been made in recent years to change this.
Aside from the Karrayyu nomadic herders, the Somalis are also extremely fond of camel milk, which they often combine with ginger, cinnamon, and sugar into a flavor-packed beverage that is offered at their small shops. Unfortunately, climate change and the dramatically reduced land caused by the expansion of sugarcane plantations and wildlife protection schemes are threatening the survival of the Karrayyu camel herds and the development of this delicacy.
 Tigray White Honey
The highlands of the northernmost region of Tigray in Ethiopia are the habitat of white honey from Tigray. This honey variety is usually collected between September and December, at the end of the rainy season, although, depending on the amount of annual rainfall, it may also be collected for a second time from May to June.
The three different varieties of honey produced by bees in this area are white, red, and yellow, with the white variety accounting for nearly 90 percent of the total yield. There is an irregular, granular texture, decent consistency and a lovely bright white color in the Tigray white honey.
The aroma is delicate, while the taste, with an intense, lingering aftertaste, is mildly sweet. The honey gets its distinctive characteristics from the numerous blossoms on which the bees feast, mostly plants from the Labiatae family, such as Becium grandiflorum, but also other plants such as prickly pear and euphorbia, considered a delicacy.
The beekeepers climb up the steep hills to collect the honey, where their contemporary beehive boxes are stored in communal apiaries and use smoke to clear the frames from which the honey is then extracted using a specially built honey extractor.
This artisan honey is traditionally provided, accompanied by soft, steam-cooked white bread, at festivals. A variety of variables, including a decrease in the bee population, climate change, deforestation, and intermittent droughts, have been attributed to recent white honey shortages.
Harenna Forest Wild Coffee
Wild arabica coffee grows in the Harenna forest in the Ethiopian region of Oromia in the shadow of tall trees. The sale of this coffee is the key source of income for local farmers. They pick the ripe fruit by hand, a method that cheeky baboons frequently impede.
These berries do not need to be stripped or washed following the harvest, they are simply dried in the sun. Coffee preparation in Ethiopia is a regular ceremony that involves all social classes. The coffee beans are roasted and ground in a mortar, and the obtained powder is usually poured into a coffee pot (known as jabana) filled with boiling water.
The first coffee, called abol, is sweetened with sugar and served to the oldest person in a small cup without a handle. By adding water to the jabana, the next two coffees (tona and baraka) are made. Usually, all three coffee types are served with wheat, corn, or toasted barley.
Bore Honey
In the Ethiopian Guji highlands, home to the eponymous indigenous people, the district of Bore is situated. The indigenous people also farm cattle and grow grains and legumes in addition to honey, which is used as a meal, a medicine, and an ingredient used to prepare beverages such as mead (locally known as boka).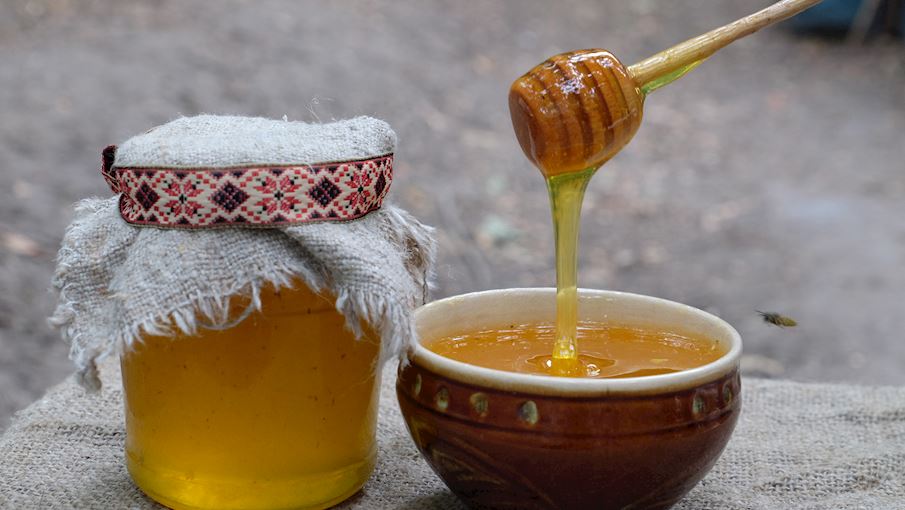 During the rainy season, which lasts about 7 months per year, honey is produced by bees, resulting in lots of flowers. In their typical hives, bees make two kinds of honey called gagura-white honey and dark, amber-colored honey.
Ayibe
Ayibe or Ayib, similar to Greek feta, is an Ethiopian cheese distinguished by its mild flavor and crumbly texture. Traditionally, cheese is served as an accompaniment to different spicy Ethiopian dishes. It is sometimes mixed with a variety of mild or hot spices due to the fact that ayibe has little flavor.
Niter kibbeh
Niter kibbeh, which is also the secret ingredient in many popular Ethiopian dishes, is a popular Ethiopian product. Essentially, with the addition of spices such as garlic, onions, ginger, cinnamon, cloves, cardamom, and fenugreek, it is slowly-simmered clarified butter, giving the final product a special, spicy aroma.
This butter type, complex and rich, is very versatile: it can be used for cooking sauces, eggs, and vegetables, but it is also often brushed on flatbreads of injera.
Mitmita
Mitmita is an Ethiopian spice blend that consists of ingredients such as cloves, cardamom, salt, cumin, ginger, cinnamon, and bird's eye chili and is sold in powder form. For cooked and raw meat dishes, it is traditionally used as a dip, but it can also be used as a rub or sprinkled on various foods.
Even hotter than Berber, Mitmita is sometimes used in dishes such as kitfo and ful medames.
Berbere
Berbere is an Ethiopian spice blend full of flavor and heat, made with a mixture of spices such as chili, garlic, cumin, ginger, cilantro, cinnamon, nigella, fenugreek, and ajwain. This spice blend can be used in its dry, powdery form or as a paste, where the powder is mixed with oil.
In many meat dishes and stews, it is typically used, giving them spiciness and flavor depth.
Teff
Teff is an ancient, gluten-free grain derived from the annual grass that is native to the Ethiopian and Eritrean areas and belongs to the Eragrostis group of plants. This small grain is filled with vitamins and is highly nutritious even though it is small in size, no bigger than a poppy seed.
It is considered one of the ancient domesticated grains, more than a thousand years old, probably. Today, it is mainly used in traditional Ethiopian and Eritrean cuisines as a staple ingredient. From white to dark brown, Teff can come in a variety of colors and can be used in a variety of different ways.