Best Thailand Street Food
Som Tam: Green Papaya Salad
Som Tam is the one dish you can find in virtually every street food cart in Thailand. This salad is based around the primary ingredient of green papaya and is a common dish that is the perfect combination of sweet, sour, and spicy.

To make a juicy, tongue-tingling combination, the fruit is unripe and shredded, and then tossed with sugar, lime juice, chili peppers, shrimp, peanuts, and vegetables like tomatoes and green beans. It really deserves a try!
Pad Thai: Stir-Fried Noodles
The mouth-watering Pad Thai is another one of Thailand's famous culinary inventions. It has been called a national dish of the country for a reason!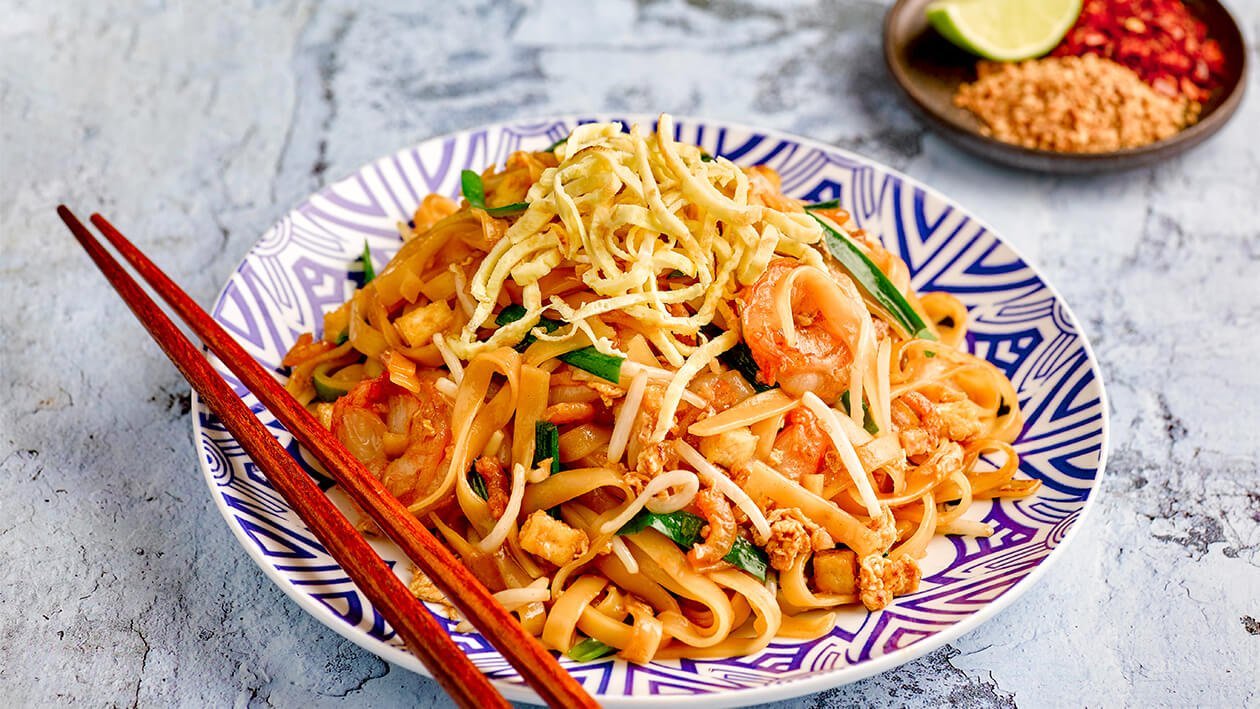 With an assortment of vegetables, meat variety, and additions such as tamarind pulp, crushed nuts, egg, bean sprouts, and lime, stir-fried noodles are wok-tossed. The dish is cheap and full, and it's also pretty good.
Satay: Grilled Meat Skewers
You can find a lot of people dining on-the-go as you stroll through the streets of Thailand. A popular takeaway item is satay, which is essentially meat skewers served with peanut sauce. With every street seller, the marinade varies, but it's typically a decent sweet and spicy balance.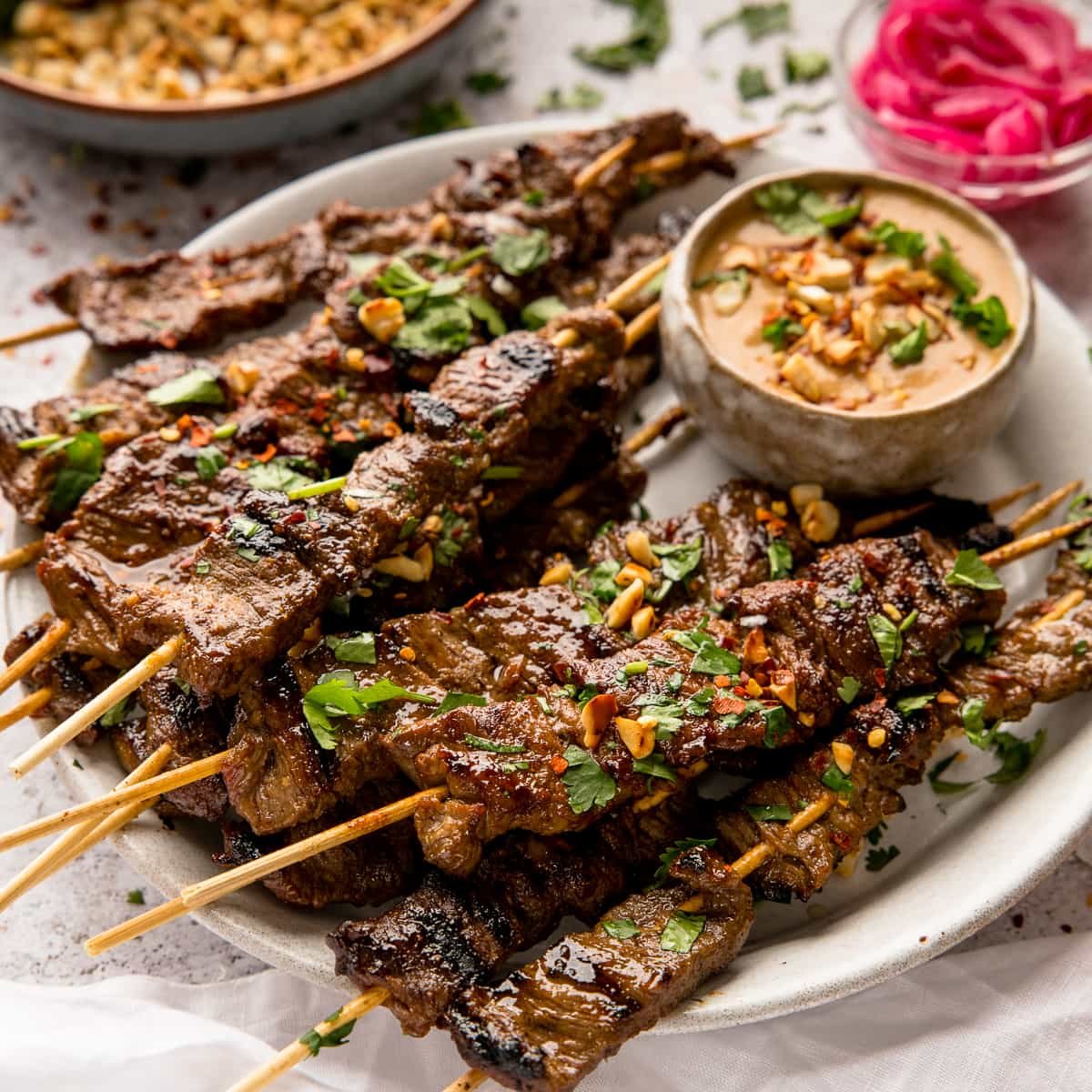 Chicken, pork, beef, as well as buffalo meat, fish balls, and even bowels can be picked. When it is grilled, a number of hot sauces are slathered on the beef, making it extra juicy. Just pick up a stick and go.
Guay Teow: Noodle Soup
Guay Teow or Noodle Soup are a popular, easy to eat street food item. Noodles are popular at the foundation, but anything else will vary. Rice or egg noodles are eaten with meat, wonton or vegetables in a dense, aromatic stock.

Chilli, lime juice, sugar, and fish sauce are the standard ingredients. As you work your way through this bowl, do not hesitate to chew and slurp.
 Pad See Ew: Soy Sauce Noodles
A darker version of Pad Thai, for a bold, punchy taste, Pad See Ew is a dish of flat rice noodles doused in soy sauce. It's combined with beef, vegetables like broccoli and Chinese cabbage, and a hit of chili and vinegar. The flavour of both tourists and locals is titillating and thoroughly enjoyed.
Khao Pad: Fried Rice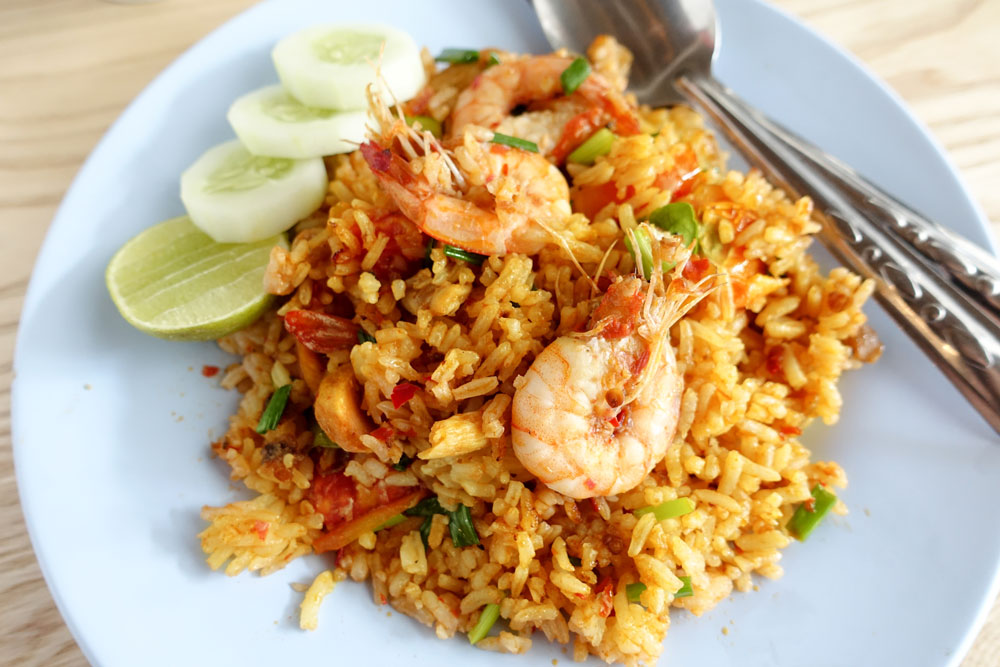 A widely eaten dish in India is Thai fried rice, but the Thai street version is something else. The base is a cup of fragrant jasmine rice which when cooked with vegetables, gives it a heavy, heady aroma. It begins with a bubbling mix of salt, sugar, fish sauce, and soy sauce, as with any Thai dish, and then cooked rice is tossed with vegetables and occasionally shrimp and egg.
Pa Pia Sod: Steamed Spring Rolls
Thailand's Pa Pia Sod's street version is guaranteed to put a 'spring' in your move! Such freshly rolled appetizers come with a dipping sauce in bite size bits. Crunchy vegetables and soft marinated meat strips are filled with a sheet of wheat or rice dough, and then rolled.

Different vendors, including vegetarian options, can offer various stuffings for the roll. If you're in a rush and need a fast bite to eat, this is another great choice.
Kai Jeow: Thai-style Omelette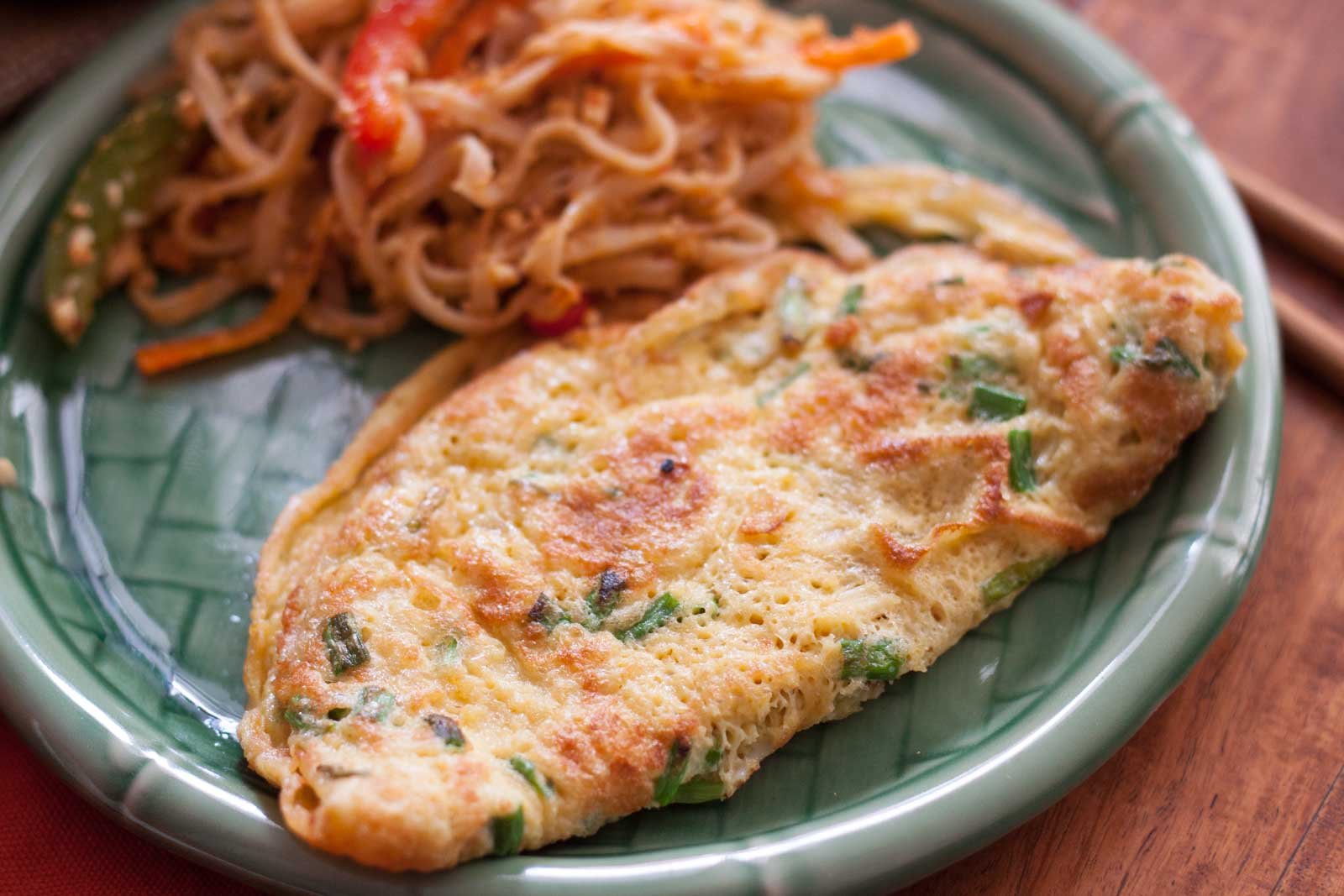 They serve breakfast! Thailand's street-style omelette served with rice and a chilli sauce is a gentle, fluffy version. It uses only eggs, fish sauce, chillies, and herbs to produce it. It is one of the cheapest things to eat on the street. It is the best way to get your day started.
Gai Tod: Fried Chicken
While not a typical Thai dish, with a splash of spices and of course, chilli, the locals made it their own. On the outside and tender and juicy on the inside, this famous street item is crispy and served with a spicy dipping sauce. The wings are coated with flour and spices, then deep-fried until brown and crunchy golden.
Khao Man Gai: Steamed Chicken and Rice
Khao Man Gai, basic but packed with flavor, is comfort food for the soul. The chicken is poached with sugar and spices, and steamed rice, Chinese broccoli, and chilli sauce are served with this unadorned, flavor-infused piece of tender meat. It's a humble dish that's easy to eat and light.
Gaeng Kiew Wan Gai: Thai Green Curry
Thai Green Curry is popular, and fairly so, internationally. However on the streets of Thailand, the concoction is highly spicy.
This item gets its vivid hue from a bunch of green chilies, green peppers, cilantro, kaffir lime leaves and basil, a coconut milk-based curry. Usually served on a bed of rice, the result is a smashing delicacy.
Kluay Tod: Fried Banana
Make what you want from the Klauy Tod-an appetizer, a snack, or even a breakfast dish. Because of unripe or just ripened bananas that are coated in coconut batter and sesame seeds and deep-fried, this popular snack has a crunchy outside and a gooey middle.
A bit of sweetness is added with a sprinkling of powdered sugar, but with a drizzle of chocolate sauce you can go all out too.
Khao Niew Ma Muang: Mango Sticky Rice
Mango Sticky Rice is Thailand's most popular dessert item and a highlight of street food. In addition to slices of sweet mango, sweetened sticky rice is served and drizzled with coconut cream and a smattering of sesame seeds.
The dish is sweet and heavenly, and a good contrast from the more traditional choices for chocolate dessert.
Kafae Yen and Cha Yen: Iced Thai Coffee and Tea
A common drink in the country particularly during the hot summer months, is cool iced coffees and teas, Thai style. You will see visitors enjoying these drinks, which are made with a combination of cream and condensed milk. The drinks may therefore be incredibly sweet, so when you need to cool down after a spicy green curry or Pad Thai, they help.